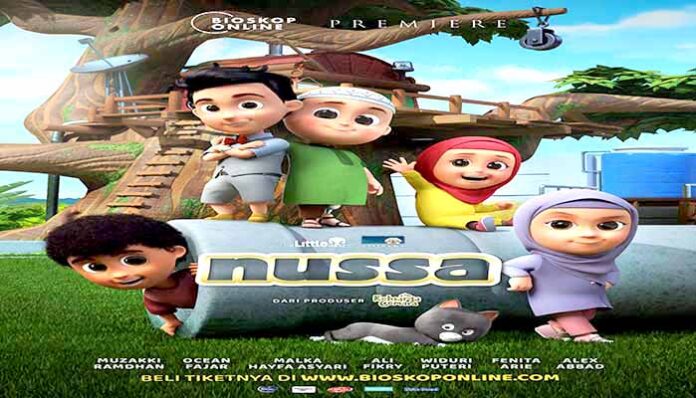 JKTOne.com – Film animasi NUSSA resmi dirilis pada 25 Desember 2021 di platform streaming Bioskop Online. Film hasil kolaborasi Visinema Pictures dan The Little Giantz (TLG) merupakan Animasi Panjang terbaik dari Festival Film Indonesia karena telah mendapat banyak respon positif.
Ajeng Parameswari, President of Digital Business Visinema, mengatakan, hadirnya film ini untuk memberikan hiburan kepada masyarakat di penghujung tahun. Film ini merupakan salah satu hiburan terbaik untuk mengisi waktu bersama keluarga di rumah.
"NUSSA itu film yang lengkap. Tidak hanya mahir memberi hiburan untuk anak-anak, film ini juga memiliki cerita yang kuat dan emosional. Sehingga, film ini diharapkan mampu memberikan kehangatan untuk keluarga di rumah," jelasnya.
Selamat menonton…!!